a-ha: The Movie
In theatres

October 7th 2021

Production year

2021

Country

Norway

Length

108 min

Language

DA/de/fr/it

Production

Motlys Production

Director

Thomas Robsahm, Aslaug Holm

Cast

Magne Furuholmen, Morten Harket, Paul Waaktaar-Savoy

Age restriction

10

Festivals


Tribeca 2021
Trailer
Home Cinema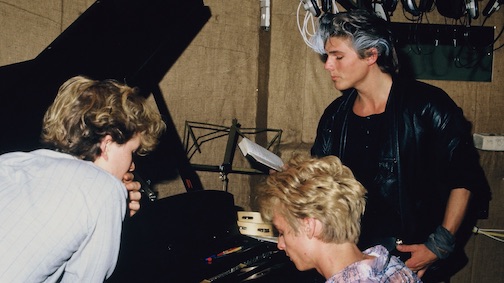 Story
A-HA's hit Take On Me is still one of the most played songs of the last millennium. This film follows the band over a period of four years, sharing the full story of how three young men followed their impossible dream of making it big. When Take On Me reached number 1 on Billboard in the US in 1985, that dream came true.
Almost 35 years after their breakthrough, a-ha still creates magic on stage with their melancholic and timeless music. They tour the world but drive in separate cars and stay apart backstage. They only meet on stage, while doing the one thing they love.
The film closely portrays the challenging creative and personal dynamics of a group of three strong individuals. This is a story of great music, big ambitions, broken friendship – and maybe forgiveness.